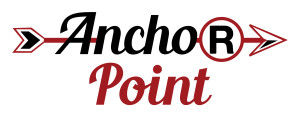 Intellectual Property Management Services for Legal Professionals
Anchor Point provides attorneys with a comprehensive range of IP related paralegal           services including, but not limited to:
Trademark and Copyright Due Diligence/Search and Clearance
Trademark and Copyright Applications/Filings
Trademark Prosecution Responses (e.g. – Statements of Use, Office Action Responses)
Trademark Renewals
Preparation of IP Related Documents, Letters and Agreements
Preparation and Filing of IP Assignments
Docket Management
Complete Portfolio Audits
Client Reporting Services
Anti-Counterfeiting and Infringement Research and Support
Anchor Point understands that your time as a supervising attorney is valuable and that your paralegal staff should be able to take direction, work efficiently and follow tasks through to completion.
Contact Anchor Point today to see how we can provide you with the diligent and cost-effective support that you need in the manner that you prefer.
Anchor Point provides paralegal and document preparation services to licensed attorneys. Anchor Point, its officers, its employees and its representatives are not attorneys and do not provide legal advice. Anchor Point is a fully insured entity.

Anchor Point is a pending trademark of Agincourt Intellectual Property Services, LLC